Binary files on mobile, more syntax highlights and repository renames.
We're really excited to unveil what we worked on over the last week.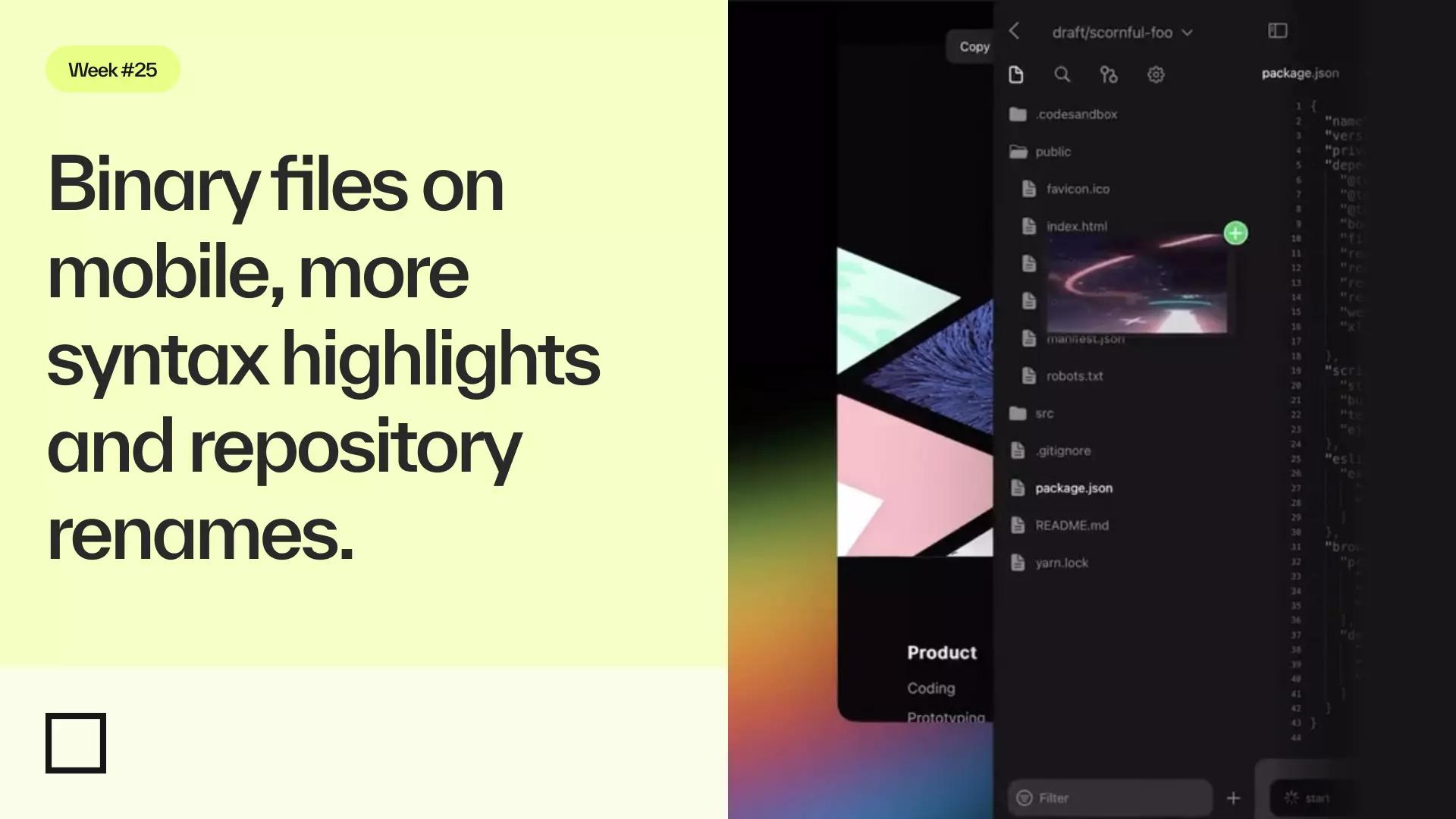 This week we released a lot of new iOS stuff so let's start with that right away:
iOS

Filesystem saw many improvements and now supports drag & drop of files and directories to move them around as needed. See it in Action here on Twitter.
Binary files can be uploaded with ease (and drag & drop)
Updated copy change around "forking" branches
Fixed crash compiling React Native apps with an entry point different than index.jsx.

Repositories

We now support renames
You can now change default branches

Editor

There's now PHP, Lua and Shell Script Syntax Highlighting
We also worked a lot on Backend stuff, from updating our Elixir version to a bunch of data migrations on some tables for the next big thing we are cooking up. Hope to share more about it soon.
See yall next week.